Zwilling Henckels Ref. 32591-000
Zwilling TwinSharp Sharpener
Better together
Description of Zwilling TwinSharp Sharpener
Price

£18.21

VAT included

Brand

Zwilling Henckels

Description

Synthetic sharpener
Length: 16.5 cm
For sharpening all types of plain-edge knives safely

Zwilling Henckels (Alemania) directions on how to use this sharpener

| | |
| --- | --- |
| | Place the non-slip rubber pads on a flat surface. |
| | Grasp the handle with the left hand so the thumb and index finger are touching. |
| | The arrows on the side of the sharpening groove should be facing you. Insert the cutting edge into the sharpening groove and swipe it through several times, exerting slight pressure on the ceramic wheels. |
Packaging
Packaging
The sharpener comes in a plastic-covered cardboard box (see photo).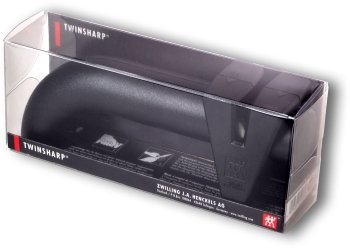 Shipping & Delivery Date
¿Do you want it delivered on a different date?
Contact us
after placing your order, and we will ship it on the date of your choice.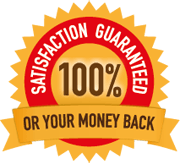 100% satisfaction guaranteed or your money back
If the accessory is broken, damaged or does not work as expected, we will pick it up and give you a refund or exchange it for another.
Lifetime guarantee
No extra expense (we pay shipping costs for returns)
No questions asked
No small print
Why buy from IberGour?
Specialists in online sales
More than 20,000 clients throughout Europe
Direct selling from Spain, at spanish prices
Our customers' reviews
Average rating:

4.5 (see how the average rating is calculated)

zwilling twin sharp sharpener
, January 18, 2011
barbara beck (skipton ,england) Has purchased this product at IberGour
it very good sharp i were very happy i will recommed anyone will use it i will tell anyone about this firm
Post a reply

You are sharing your opinion on...

Zwilling TwinSharp Sharpener
Publish your review:
Other products from Zwilling Henckels

Stock: 6 sharpening steels


More products from Zwilling Henckels :
Zwilling J.A. Henckels - Germany

The history of Zwilling J.A. Henckels goes back to June 1731, when Peter Henckels registered the Zwilling brand (the word means "twin") with the knife-makers guild in Solingen, Germany.
Today Zwilling is Germany's leading cutlery maker and sells its products in over 100 countries. Its knives are synonymous with top quality and functionality throughout the world.
The stainless steel used for Zwilling knives combines high carbon content with chromium and other components that make it ideal for cutting tools.
---
Products
Sales to Restaurants
C/ Sant Pere d'Abanto, 4 - 08014 Barcelona (Spain). CIF: B64132772