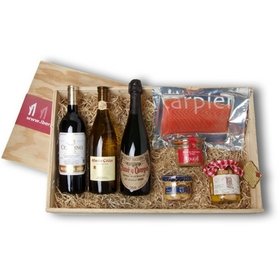 Christmas Hamper Contino (ref. 07B09)
This hamper's content
1 x bottle of JUVÉ Y CAMPS Reserva de la Familia Brut Nature (cava, Penedés)
WOODEN BOX with IberGour label
JUVÉ Y CAMPS Reserva de la Familia Brut Nature (cava, Penedés)
Cava de fama internacional, franco y elegante, con un marcado carácter que refleja con armonía las variedades clásicas de la región (Macabeo, Xarel·lo y Parellada). De delicados aromas afrutados, en boca es de una gran finura. Suave, sedoso y a la vez complejo y rico, debido a su larga crianza de 3 años en botella. En definitiva, un cava redondo y pleno, con un final de boca exquisito y buen desprendimiento de carbónico. Buen acompañante de patés, mariscos, arroces y todo tipo de pescados, carnes blancas y ahumados. Servir a 6º C. Graduación: 12º.
WOODEN BOX with IberGour label
El lote se presenta en una caja de madera, claveteada y sellada con un membrete de IberGour. Esta caja de madera va envuelta en una caja de cartón grueso para garantizar su protección.
Podemos incluir gratis un mensaje de regalo (podrás indicarlo más adelante cuando rellenes los datos de envío y pago).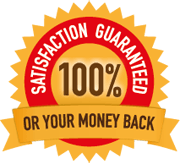 We guarantee that you will love this product, or we will pick it up for free and give you a full refund
6 months guarantee
No questions asked
No small print
Why buy from IberGour?
Specialists in online sales
More than 25,000 clients throughout Europe
Direct selling from Spain, at spanish prices
Our customers' reviews
Nobody has reviewed this product yet.