Gift: Ham holder & ham carving knife
With all in-bone hams and shoulders, IberGour gives you a ham holder and a ham carving knife.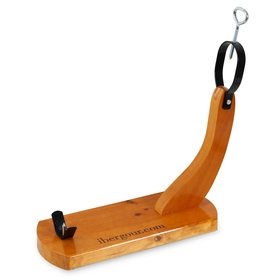 Ham holder

For cutting hams and shoulders
Easy disassembling and reassembling
Stainless steel anchoring pieces
Rigid wood
Weight: 1.4 kg
Platform Size: 40 x 17 cm.
Height: 41 cm.
Packaging
The holder ships disassembled in a small cardboard carton. All needed tools are included.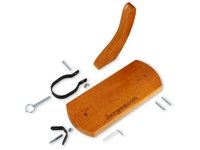 Ham holder parts, and assembling tool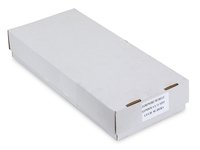 Packaging cardboard carton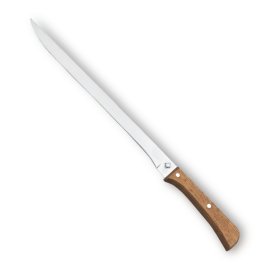 Ham carving knife

Stainless steel blade
Wooden handle
Blade length: 25 cm.
Alternative gift
If you already have a holder and knife, with each ham or shoulder that you buy you can choose as a gift a coupon for €10 (~£8.64) off your next purchase.
As soon as we have delivered your order, we will automatically send you by email a coupon for €10 (~£8.64) off that you can redeem toward your next purchase.
Valid for 1 year (until March 28, 2018). If you are not going to use it, you can give it to a friend.