Christmas Hamper Palacios (ref. 08A02)
This hamper's content
5 x can of "Iberico" Pork Paté LA PATERIA DE SOUSA 70g (5 flavors)
1 x bottle of ALVARO PALACIOS Les Terrasses 2006 (red wine, Priorat)
1 x bottle of JUVÉ Y CAMPS Reserva de la Familia Brut Nature (cava, Penedés)
1 x pack of "Iberico" Ham 5J CINCO JOTAS Hand-carved 100 gr
1 x SENDRA "Salchichon Cular"
WOODEN BOX with IberGour label
"Iberico" Pork Paté LA PATERIA DE SOUSA 70g (5 flavors)
Surtido de 5 latas de paté de hígado de cerdo ibérico de bellota D.O. Extremadura: Paté Rústico a las Tres Pimientas, Paté de Pueblo con Hierbas del Lugar, Paté Ibérico de Origen Bellota, Paté Ibérico horneado a la Naranja y Paté Pedro Ximénez con Pasas.
Sin aditivos, sólo hígado y tocino de cerdo ibérico de bellota, leche, huevos, sal, azúcar y diferentes ingredientes en cada lata.
Caducidad: 2012 o posterior.
ALVARO PALACIOS Les Terrasses 2006 (red wine, Priorat)
Les Terrasses es el segundo vino de Álvaro Palacios. Al lado de los grandes vinos Ermita y Finca Dofí, Les Terrasses se elabora bajo un concepto más sencillo, fácil, suave y polivalente, aunque no por ello falto de gran personalidad
Es un vino sabroso, estructurado, con fruta fresca, aromas vegetales y una punta de acidez. Marida con asados, carnes rojas, guisos y caza de pluma. Servir entre 16º y 18º C. Graduación: 14,0º.
JUVÉ Y CAMPS Reserva de la Familia Brut Nature (cava, Penedés)
Cava de fama internacional, franco y elegante, con un marcado carácter que refleja con armonía las variedades clásicas de la región (Macabeo, Xarel·lo y Parellada). De delicados aromas afrutados, en boca es de una gran finura. Suave, sedoso y a la vez complejo y rico, debido a su larga crianza de 3 años en botella. En definitiva, un cava redondo y pleno, con un final de boca exquisito y buen desprendimiento de carbónico. Buen acompañante de patés, mariscos, arroces y todo tipo de pescados, carnes blancas y ahumados. Servir a 6º C. Graduación: 12º.
"Iberico" Ham 5J CINCO JOTAS Hand-carved 100 gr
Thin hand-cut slices vacuum packed to ensure preservation and maintain flavour, texture and colour.
This Jabugo ham is the star product of Sánchez Romero Carvajal, the most international of Spanish bellota-grade products. [browse 5 Jotas Bellota Ham - Hand-sliced]
SENDRA "Salchichon Cular"
Casa Sendra uses only the best cuts to make this salchichon: fillets, hams and shoulders. The lean meat is carefully selected and the cartilage, nerves and soft intramuscular fat are discarded.
Coq d'Or prize in 2006 as the best Spanish producer, awarded by the prestigious French publication Le Guide des Gourmands. [browse Sendra Salchichon]
WOODEN BOX with IberGour label
Comes in a nailed wooden box with a label bearing the IberGour logo. The box is shipped in a heavy cardboard carton to protect it.
We can include a gift message free of charge (you can compose your message later when you fill in your shipping and payment details).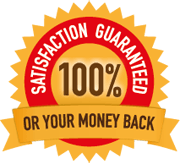 We guarantee that you will love this product, or we will pick it up for free and give you a full refund
6 months guarantee
No questions asked
No small print
Why buy from IberGour?
Specialists in online sales
More than 25,000 clients throughout Europe
Direct selling from Spain, at spanish prices
Our customers' reviews
Nobody has reviewed this product yet.