Christmas Hamper Roble (ref. 08B02)
This hamper's content
1 x can of Handcrafted Basque Duck Paté M. ETXENIKE "Black Label" 190 gr
1 x glass jar of Red "Del Piquillo" Whole Peppers EL NAVARRICO 300 gr
1 x BOFFARD "Reserva" Handcrafted Sheep Cheese
1 x bottle of PROTOS ROBLE 2006 (red wine, Ribera del Duero)
1 x bottle of MUGA Crianza 2004 (red wine, Rioja)
1 x bottle of AGUSTÍ TORELLÓ MATA Reserva Brut (cava, Penedés)
1 x half 5J CINCO JOTAS "Iberico" Lomo
WOODEN BOX with IberGour label
Handcrafted Basque Duck Paté M. ETXENIKE "Black Label" 190 gr
Handcrafted paté made of duck liver in Burguete (Navarre) without preservatives or food colouring. Serve chilled.
Ingredients: 75% duck liver, duck meat, milk, eggs, salt, sugar, pepper and porto wine
Expires 2012 or after
Red "Del Piquillo" Whole Peppers EL NAVARRICO 300 gr
Whole piquillo peppers from Lodosa, roasted au naturel. Extra quality
Carefully selected: small, thin, bright red and ripe. Unequalled in their fine texture, sweetness and naturalness.
Expires 2011 or after
BOFFARD "Reserva" Handcrafted Sheep Cheese
Made with raw sheep's milk in the Castilian tradition and carefully rubbed with virgin olive oil. Aged in cheese cellars for 8-18 months. The ivory-coloured curds are compact and buttery. Aromatic, tasty and a pleasant bouquet
Minimum fat content 39%. Consume preferably within 6 months
Expires August 2010 or after [browse Boffard Reserva Sheep Milk Cheese]
PROTOS ROBLE 2006 (red wine, Ribera del Duero)
Un Protos de corta crianza pero con la elegancia característica de sus hermanos de bodega. Un tinto joven, suave y lleno de matices frutales. Servir entre entre 15º y 17º C. Graduación: 14,0º.
MUGA Crianza 2004 (red wine, Rioja)
Uno de los tintos de reserva tradicionales más elegantes y valorados. Este Muga ha pasado seis meses en cubas de roble americano y veinticuatro en barricas de 225 l. de roble americano y francés que, tras los aromas florales y frutales, han dejado notas de vainilla fresca, cocos, ligeros ahumados, y torrefactos muy tenues. En boca es firme y, tras una primera impresión ácida, toma protagonismo el componente mineral, para terminar con una sensación envolvente de taninos suaves. Buen acompañante de carnes rojas, aves de caza, embutidos y quesos grasos. Uvas: Tempranillo, Garnacha, Mazuelo y Graciano. Servir entre 16º y 18º C. Graduación: 13,5º.
AGUSTÍ TORELLÓ MATA Reserva Brut (cava, Penedés)
Reserva sparkling wine. Grapes: Macabeo, Xarel·lo and Parellada.
Alcohol content: 11,5%
Optimum serving temperature: Between 6ºC and 7ºC.
5J CINCO JOTAS "Iberico" Lomo
Loin from 100% bellota-grade Iberian pigs from Jabugo, made by Sánchez Romero Carvajal. [browse 5 Jotas Jabugo Lomo embuchado Bellota]
WOODEN BOX with IberGour label
El lote se presenta en una caja de madera, claveteada y sellada con un membrete de IberGour. Esta caja de madera va envuelta en una caja de cartón grueso para garantizar su protección.
Podemos incluir gratis un mensaje de regalo (podrás indicarlo más adelante cuando rellenes los datos de envío y pago).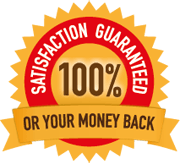 We guarantee that you will love this product, or we will pick it up for free and give you a full refund
6 months guarantee
No questions asked
No small print
Why buy from IberGour?
Specialists in online sales
More than 25,000 clients throughout Europe
Direct selling from Spain, at spanish prices
Our customers' reviews
Nobody has reviewed this product yet.