Christmas Hamper Pentio (ref. 09B03)
This hamper's content
1 x pack of "Iberico" Ham 5J CINCO JOTAS 100 gr
1 x pack of "Iberico" Ham MALDONADO 100 gr
1 x pack of JOSELITO Gran Reserva Ham 100 gr
1 x bottle of TERA Y CASTRO Pentio Verdejo 2007 (white wine, Rueda)
1 x bottle of EMILIO MORO Finca Resalso 2007 (red wine, Ribera del Duero)
1 x LARRA "Reserva" Handcrafted Sheep Roncal Cheese
1 x can of Handcrafted Basque Duck Paté M. ETXENIKE "Black Label" 190 gr
1 x half 5J CINCO JOTAS "Iberico" Lomo
WOODEN BOX with IberGour label
"Iberico" Ham 5J CINCO JOTAS 100 gr
Jabugo ham from purebred bellota-grade Iberian pigs. Star product from Sánchez Romero Carvajal, the most international of Spanish bellota-grade hams [browse 5 Jotas Bellota Ham - Sliced]
"Iberico" Ham MALDONADO 100 gr
Bellota-grade Iberian ham from the distinguished Estremadura producer Maldonado, author of the unique series Alba Quercus, possibly the most expensive ham in the world. [browse Maldonado Bellota Ham - Sliced]
JOSELITO Gran Reserva Ham 100 gr
Jamon from the most prestigious producer in Guiuelo (Salamanca) [browse Joselito Gran Reserva Bellota Ham - Sliced]
TERA Y CASTRO Pentio Verdejo 2007 (white wine, Rueda)
Vino blanco joven muy sabroso, fresco, frutal y ligeramente anisado, elaborado con uvas Verdejo maduradas en cepas viejas que crecen en tierras de cascajos. Perfecto aperitivo y acompañante de pescados. Servir entre 6ºC y 8ºC. Graduación: 13,0%.
EMILIO MORO Finca Resalso 2007 (red wine, Ribera del Duero)
Vino joven de la Ribera del Duero al que Parker le ha otorgado 90 puntos. Predominan los aromas a fruta madura sobre un fondo de madera muy sutil conseguido durante los 4 meses que ha envejecido en barricas de roble francés. Uva: Tinta fina. Ideal para acompañar quesos semicurados y embutidos. Servir entre 14º y 16º C. Graduación: 13,5%.
LARRA "Reserva" Handcrafted Sheep Roncal Cheese
Made under the Roncal designation of origin (Navarre) with raw sheep's milk and aged over 120 days in the Roncal Pyrenees by Quesos Larra. A hard cheese with pores but no eyes, it has a very characteristic aroma and slightly piquant taste.
It has won numerous awards, such as the gold medal in the International Handcrafted Pyrenees Cheese Contest (1995, 1996 and 2002), silver medal in the Grenoble International Mountain Cheese Competition (1994) and the silver medal in the Mountain Cheese Olympics (Les Rousses, French Alps, 2003)
Approx. 45% fat content. Consume preferably within 6 months. [browse Larra Roncal Sheep Milk Cheese]
Handcrafted Basque Duck Paté M. ETXENIKE "Black Label" 190 gr
Handcrafted paté made of duck liver in Burguete (Navarre) without preservatives or food colouring. Serve chilled.
Ingredients: 75% duck liver, duck meat, milk, eggs, salt, sugar, pepper and porto wine
Expires 2012 or after
5J CINCO JOTAS "Iberico" Lomo
Loin from 100% bellota-grade Iberian pigs from Jabugo, made by Sánchez Romero Carvajal. [browse 5 Jotas Jabugo Lomo embuchado Bellota]
WOODEN BOX with IberGour label
El lote se presenta en una caja de madera, claveteada y sellada con un membrete de IberGour. Esta caja de madera va envuelta en una caja de cartón grueso para garantizar su protección.
Podemos incluir gratis un mensaje de regalo (podrás indicarlo más adelante cuando rellenes los datos de envío y pago).
Packaging
The hamper comes packaged in a wooden box with a red band bearing the IberGour label, which is packed inside a white cardboard carton to prevent damage.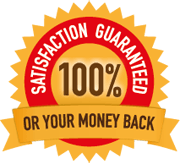 We guarantee that you will love this product, or we will pick it up for free and give you a full refund
6 months guarantee
No questions asked
No small print
Why buy from IberGour?
Specialists in online sales
More than 25,000 clients throughout Europe
Direct selling from Spain, at spanish prices
Our customers' reviews
Nobody has reviewed this product yet.