Christmas Hamper with Jamon Arosa (ref. 08J03)
This hamper's content
1 x IBERICO DE BELLOTA PATA NEGRA Ham (choose among Denomination of Origin Dehesa de Extremadura, Denomination of Origin Guijuelo or Denomination of Origin Los Pedroches)
1 x can of 30/40 Cockles LOS PEPERETES 130 gr
1 x can of 10/12 Marinated Mussels LOS PEPERETES 150 gr
1 x LARRA "Reserva" Handcrafted Sheep Roncal Cheese
1 x bottle of PESQUERA Crianza 2005 (red wine, Ribera del Duero)
1 x bottle of Fino JARANA (sherry, Jerez)
1 x MALDONADO "Salchichon Iberico de Bellota"
WOODEN BOX with IberGour label
IBERICO DE BELLOTA PATA NEGRA Ham
Ham from Iberian pigs reared on the open range in Spanish pasturelands on a diet of acorns during the free-range fattening period.
D. of Origin LOS PEDROCHES Ham:
Top-quality bellota-grade Iberian ham from Los Pedroches Valley (Cordova) certified by the newly created Los Pedroches Designation of Origin (bellota).
[browse Jamon D.O. Los Pedroches Bellota Ham]
30/40 Cockles LOS PEPERETES 130 gr
From 30 to 40 cockles in brine from the town of Carril. The cockles are taken from the rias of Galicia and placed in seawater to remove sand. After cooking, they are washed in warm brine and impurities are removed.
Los Peperetes Handcrafted Preserves, founded by Jesús Lorenzo (Vilagarcía de Arosa, Pontevedra
Expires 2011 or after
10/12 Marinated Mussels LOS PEPERETES 150 gr
From 10 to 12 top-quality marinated mussels. The mussels are removed from the shell, cooked and cleaned, and fried in olive oil, vinegar, paprika and salt. They are packed by hand and bay leaves, pepper and cloves are added.
Handcrafted preserves from Los Peperetes, founded by Jesús Lorenzo (Villagarcía de Arosa, Pontevedra)
Expires 2011 or after
LARRA "Reserva" Handcrafted Sheep Roncal Cheese
Made under the Roncal designation of origin (Navarre) with raw sheep's milk and aged over 120 days in the Roncal Pyrenees by Quesos Larra. A hard cheese with pores but no eyes, it has a very characteristic aroma and slightly piquant taste.
It has won numerous awards, such as the gold medal in the International Handcrafted Pyrenees Cheese Contest (1995, 1996 and 2002), silver medal in the Grenoble International Mountain Cheese Competition (1994) and the silver medal in the Mountain Cheese Olympics (Les Rousses, French Alps, 2003)
Approx. 45% fat content. Consume preferably within 6 months. [browse Larra Roncal Sheep Milk Cheese]
PESQUERA Crianza 2005 (red wine, Ribera del Duero)
Este Ribera, elaborado por Alejandro Fernández, es uno de los vinos españoles más conocidos en el mundo. Es un vino suave y sabroso, con aromas de fruta madura y una agradable presencia de madera. Envejecido durante 18 meses en una acertada combinación de barricas de robles americanos, españoles y franceses con diferentes tostados.
Para acompañar arroces con carne, recetas gelatinosas, frito de cordero y quesos semicurados. Uva: Tempranillo. Servir a 16º. Graduación: 14,0º.
Fino JARANA (sherry, Jerez)
Criado con el sistema tradicional de soleras y criaderas, en botas de roble americano, en las bodegas centrales de Emilio Lustau, en la ciudad de Jerez de la Frontera, nos encontramos ante uno de los mejores finos de la península.
De color oro pajizo, destacan sus punzantes y delicados aromas de almendras. Ligero, seco y poco ácido, resulta irresistible servido frío (7º a 10º C) como aperitivo con jamón ibérico de bellota, o acompañando pescados. Graduación: 16º.
MALDONADO "Salchichon Iberico de Bellota"
Made with lean meat from purebred bellota-grade Iberian pigs, finely ground and mixed with its own fat, adding white and black pepper, nutmeg, cinnamon, garlic and salt. Only one salchichon is obtained from each pig. [browse Maldonado Salchichón]
WOODEN BOX with IberGour label
El lote se presenta en una caja de madera, claveteada y sellada con un membrete de IberGour. Esta caja de madera va envuelta en una caja de cartón grueso para garantizar su protección.
Podemos incluir gratis un mensaje de regalo (podrás indicarlo más adelante cuando rellenes los datos de envío y pago).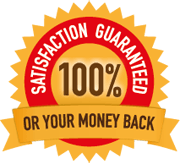 We guarantee that you will love this product, or we will pick it up for free and give you a full refund
6 months guarantee
No questions asked
No small print
Why buy from IberGour?
Specialists in online sales
More than 25,000 clients throughout Europe
Direct selling from Spain, at spanish prices
Our customers' reviews
Nobody has reviewed this product yet.