Christmas Hamper with Paleta Jamon Marqués (ref. 09P06)
This hamper's content
1 x 5J CINCO JOTAS Shoulder
1 x Ham Holder and Ham-carving Knife IBERGOUR
1 x bottle of ABADÍA RETUERTA Selección Especial 2006 (red wine, Castilla y León)
1 x bottle of MARQUÉS DE MURRIETA Reserva 2003 (red wine, Rioja)
1 x glass jar of Red "Del Piquillo" Whole Peppers EL NAVARRICO 300 gr
1 x can of Albacore Tuna Filets in Olive Oil DON BOCARTE 200 gr
1 x BOFFARD "Reserva" Handcrafted Sheep Cheese
1 x half 5J CINCO JOTAS "Iberico" Lomo
WOODEN BOX with IberGour label
5J CINCO JOTAS Shoulder
Pata Negra Bellota-grade Iberian shoulder, star product from Sánchez Romero Carvajal, the most international of Spanish bellota-grade Iberian products. [browse Jamon 5J Cinco Jotas Bellota "Paleta" Shoulder Ham]
Ham Holder and Ham-carving Knife IBERGOUR
Ham holder for cutting hams and shoulders. Easy disassembling and reassembling. Stainless steel anchoring pieces. All needed tools are included. Platform Size: 38.5 x 17 cm. Height: 40 cm. Ham carving knife with stainless steel blade and wooden handle. Blade length: 25 cm.
ABADÍA RETUERTA Selección Especial 2006 (red wine, Castilla y León)
El vino más representativo y premiado de la Abadía (Medalla de Oro en el Concours Mondial de Bruxelles) se elabora a partir de una selección de las mejores uvas de todas las parcelas (Tempranillo, Cabernet Sauvignon y Merlot). Un vino sabroso lleno de juventud, frutal y floral en nariz, que recomendamos decantar unos minutos antes de su consumo para poder disfrutarlo en plenitud. Buen acompañante de carnes rojas, blancas y aves. Servir entre 15º y 17º C. Graduación: 13,0%.
MARQUÉS DE MURRIETA Reserva 2003 (red wine, Rioja)
Vino de marcado carácter frutal, con notas especiadas y boca persistente, envejecido durante 23 meses en barricas de roble americano. Elaborado por una de las bodegas más antiguas de La Rioja, es ideal para acompañar carnes rojas, jamón ibérico, pescados a la brasa y al horno. Servir entre 16º y 18º C. Graduación: 13,0%.
Red "Del Piquillo" Whole Peppers EL NAVARRICO 300 gr
Whole piquillo peppers from Lodosa, roasted au naturel. Extra quality
Carefully selected: small, thin, bright red and ripe. Unequalled in their fine texture, sweetness and naturalness.
Expires 2011 or after
Albacore Tuna Filets in Olive Oil DON BOCARTE 200 gr
Top-quality bonito from the Bay of Biscay in northern Spain caught by artisanal fishing methods, cooked just enough to preserve all its flavour and packed by hand. The aroma and texture of olive oil add the delicate touch characteristic of the best traditional preserves from Santoña. Ingredients: White tuna from northern Spain (Thunnus alalunga), olive oil and salt
Don Bocarte C. Santoña Selection, S.L. (Santoña, Cantabria)
Expires 2011 or after
BOFFARD "Reserva" Handcrafted Sheep Cheese
Made with raw sheep's milk in the Castilian tradition and carefully rubbed with virgin olive oil. Aged in cheese cellars for 8-18 months. The ivory-coloured curds are compact and buttery. Aromatic, tasty and a pleasant bouquet
Minimum fat content 39%. Consume preferably within 6 months
Expires August 2010 or after [browse Boffard Reserva Sheep Milk Cheese]
5J CINCO JOTAS "Iberico" Lomo
Loin from 100% bellota-grade Iberian pigs from Jabugo, made by Sánchez Romero Carvajal. [browse 5 Jotas Jabugo Lomo embuchado Bellota]
WOODEN BOX with IberGour label
El lote se presenta en una caja de madera, claveteada y sellada con un membrete de IberGour. Esta caja de madera va envuelta en una caja de cartón grueso para garantizar su protección.
Podemos incluir gratis un mensaje de regalo (podrás indicarlo más adelante cuando rellenes los datos de envío y pago).
Packaging
The hamper comes packaged in a wooden box with a red band bearing the IberGour label, which is packed inside a white cardboard carton to prevent damage.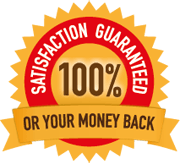 We guarantee that you will love this product, or we will pick it up for free and give you a full refund
6 months guarantee
No questions asked
No small print
Why buy from IberGour?
Specialists in online sales
More than 25,000 clients throughout Europe
Direct selling from Spain, at spanish prices
Our customers' reviews
Average rating:

4.0 (see how the average rating is calculated)