Christmas Hamper with Jamon Jerez (ref. 11J06)
This hamper's content
1 x IBERICO PATA NEGRA Ham (choose among 5J Cinco Jotas, Altanza or Sánchez Romero Carvajal)
1 x Ham Holder and Ham-carving Knife IBERGOUR
1 x SEÑORÍO DE QUEVEDO Handcrafted Sheep Manchego Cheese
1 x bottle of PAPIRUSA EMILIO LUSTAU (manzanilla Sherry, Jerez)
1 x bottle of EL CASTRO DE VALTUILLE Mencía Joven 2008 (red wine, Bierzo)
WOODEN BOX with IberGour label
IBERICO PATA NEGRA Ham
Ham from Iberian pigs reared on the open range in Spanish pasturelands.
SANCHEZ ROMERO CARVAJAL Jabugo Ham:
Jabugo ham from purebred Iberian pigs fed primarily acorns and grasses during the free-range feeding period, and a final supplementary diet of fodder, grain compounds and legumes.
[browse Jamon Sanchez Romero Carvajal Ham]
Ham Holder and Ham-carving Knife IBERGOUR
Ham holder for cutting hams and shoulders. Easy disassembling and reassembling. Stainless steel anchoring pieces. All needed tools are included. Platform Size: 38.5 x 17 cm. Height: 40 cm. Ham carving knife with stainless steel blade and wooden handle. Blade length: 25 cm. [browse Ham Stand and Jamon Carving Knife]
SEÑORÍO DE QUEVEDO Handcrafted Sheep Manchego Cheese
Semi-aged handcrafted cheese made with raw milk from Manchego sheep raised in the natural pastures and woodlands of the Campo de Montiel district, also fed locally-grown cereals with no additives. Mild but persistent flavour with a piquant touch that enhances it and makes it more intense. Lightly salted and its slightly acid, buttery aroma is reminiscent of sheep's milk.
Approximate fat content 50%. Consume preferably within 6 months. [browse Señorío de Quevedo Manchego Sheep Milk Cheese]
PAPIRUSA EMILIO LUSTAU (manzanilla Sherry, Jerez)
Aged under a veil of yeast (flor) in Sanlúcar de Barrameda, the wine has a pale colour, hints of the sea breeze on the nose, and a delicate acidity. It is the perfect dry aperitif, an ideal match for Iberian ham, fish and seafood.
Grapes: Palomino Fino.
Alcohol content: 15,0%
Optimum serving temperature: well chilled, between 8ºC and 12ºC.
EL CASTRO DE VALTUILLE Mencía Joven 2008 (red wine, Bierzo)
A delicious, expressive Mencía in its purest form. Smooth on the palate, dense, and enveloping.
Alcohol content: 14%
Optimum serving temperature: Between 16ºC and 17ºC.
WOODEN BOX with IberGour label
El lote se presenta en una caja de madera, claveteada y sellada con un membrete de IberGour. Esta caja de madera va envuelta en una caja de cartón grueso para garantizar su protección.
Podemos incluir gratis un mensaje de regalo (podrás indicarlo más adelante cuando rellenes los datos de envío y pago).
Packaging
The hamper comes packaged in a wooden box bearing the IberGour label, which is packed inside a white cardboard carton to prevent damage.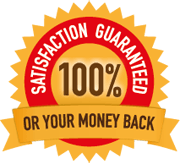 We guarantee that you will love this product, or we will pick it up for free and give you a full refund
6 months guarantee
No questions asked
No small print
Why buy from IberGour?
Specialists in online sales
More than 25,000 clients throughout Europe
Direct selling from Spain, at spanish prices
Our customers' reviews
Nobody has reviewed this product yet.