Christmas Hamper with Jamon Joselito (ref. 08J08)
This hamper's content
1 x JOSELITO Gran Reserva Ham
1 x glass jar of Red "Del Piquillo" Whole Peppers EL NAVARRICO 300 gr
1 x BOFFARD "Reserva" Handcrafted Sheep Cheese
1 x bottle of PAGO DE LOS CAPELLANES El Nogal 2004 (red wine, Ribera del Duero)
1 x bottle of MOËT Brut Impérial (champagne, France)
1 x JOSELITO "Chorizo"
1 x JOSELITO "Salchichon"
1 x JOSELITO "Lomo"
WOODEN BOX with IberGour label
JOSELITO Gran Reserva Ham
Jamon from the most prestigious producer of Guijuelo (Salamanca) [browse Jamon Joselito Gran Reserva Ham]
Red "Del Piquillo" Whole Peppers EL NAVARRICO 300 gr
Whole piquillo peppers from Lodosa, roasted au naturel. Extra quality
Carefully selected: small, thin, bright red and ripe. Unequalled in their fine texture, sweetness and naturalness.
Expires 2011 or after
BOFFARD "Reserva" Handcrafted Sheep Cheese
Made with raw sheep's milk in the Castilian tradition and carefully rubbed with virgin olive oil. Aged in cheese cellars for 8-18 months. The ivory-coloured curds are compact and buttery. Aromatic, tasty and a pleasant bouquet
Minimum fat content 39%. Consume preferably within 6 months
Expires August 2010 or after [browse Boffard Reserva Sheep Milk Cheese]
PAGO DE LOS CAPELLANES El Nogal 2004 (red wine, Ribera del Duero)
El Nogal es uno de los vinos más peculiares de Pago de los Capellanes. Procede de una parcela de 6 ha. de tinto fino y de la que sólo se obtiene un rendimiento de 4.000 Kg./ha., lo que produce vinos de una alta concentración de color y aromas de flores, frutas rojas maduras, minerales y especias. Robert Parker, de Wine Advocate, le otorgó 94 puntos ('excelente') en febrero de 2008.
Envejecido 22 meses en barricas nuevas de roble francés de grano seleccionado, pasando por 4 tipos distintos de roble. Ideal para acompañar carnes rojas y guisos de ternera. Servir entre 16º y 18º C. Graduación: 14º.
MOËT Brut Impérial (champagne, France)
Gran Reserva sparkling wine. The best known and best selling champagne in the world. A Brut Champagne, produced from reserve wines. Grapes: Chardonnay, Pinot Noir and Pinot Meunier.
Alcohol content: 12%
Optimum serving temperature: Between 6ºC and 8ºC.
JOSELITO "Chorizo"
Made with the best cuts, hand-carved, to be marinated and stuffed in traditional colon casings. Minimum aging from 5-6 months in natural cellars and drying sheds gives the product its excellent nuances of aroma and taste. [browse Joselito Chorizo Iberico Bellota]
JOSELITO "Salchichon"
Salchichon from the prestigious Guijuelo brand. Made with the best cuts, hand-carved, to be marinated and stuffed in traditional colon casings. [browse Joselito Salchichon]
JOSELITO "Lomo"
Joselito loin sausage is made with a selection of the best loin cuts from pigs raised on the open range. Stuffed in natural casings, smoked in traditional fireplaces over a coal and wood fire and cured slowly in natural drying sheds. [browse Joselito Lomo Embuchado]
WOODEN BOX with IberGour label
El lote se presenta en una caja de madera, claveteada y sellada con un membrete de IberGour. Esta caja de madera va envuelta en una caja de cartón grueso para garantizar su protección.
Podemos incluir gratis un mensaje de regalo (podrás indicarlo más adelante cuando rellenes los datos de envío y pago).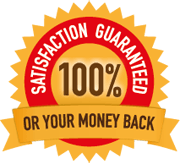 We guarantee that you will love this product, or we will pick it up for free and give you a full refund
6 months guarantee
No questions asked
No small print
Why buy from IberGour?
Specialists in online sales
More than 25,000 clients throughout Europe
Direct selling from Spain, at spanish prices
Our customers' reviews
Nobody has reviewed this product yet.