Christmas Hamper with Jamon Joselito (ref. 10J07)
This hamper's content
1 x JOSELITO Gran Reserva Ham
1 x Ham Holder and Ham-carving Knife IBERGOUR
1 x glass jar of Red "Del Piquillo" Whole Peppers EL NAVARRICO 300 gr
1 x BOFFARD "Reserva" Handcrafted Sheep Cheese
1 x bottle of LA RIOJA ALTA Viña Ardanza Reserva Especial 2001 (red wine, Rioja)
1 x bottle of TINTO PESQUERA Crianza 2007 (red wine, Ribera del Duero)
1 x bottle of PAPIRUSA EMILIO LUSTAU (manzanilla Sherry, Jerez)
1 x JOSELITO "Chorizo"
1 x JOSELITO "Salchichon"
1 x JOSELITO "Lomo"
WOODEN BOX with IberGour label
JOSELITO Gran Reserva Ham
Jamon from the most prestigious producer of Guijuelo (Salamanca) [browse Jamon Joselito Gran Reserva Ham]
Ham Holder and Ham-carving Knife IBERGOUR
Ham holder for cutting hams and shoulders. Easy disassembling and reassembling. Stainless steel anchoring pieces. All needed tools are included. Platform Size: 38.5 x 17 cm. Height: 40 cm. Ham carving knife with stainless steel blade and wooden handle. Blade length: 25 cm. [browse Ham Stand and Jamon Carving Knife]
Red "Del Piquillo" Whole Peppers EL NAVARRICO 300 gr
Whole piquillo peppers from Lodosa, roasted au naturel. Extra quality
Carefully selected: small, thin, bright red and ripe. Unequalled in their fine texture, sweetness and naturalness.
Expires 2011 or after
BOFFARD "Reserva" Handcrafted Sheep Cheese
Made with raw sheep's milk in the Castilian tradition and carefully rubbed with virgin olive oil. Aged in cheese cellars for 8-18 months. The ivory-coloured curds are compact and buttery. Aromatic, tasty and a pleasant bouquet
Minimum fat content 39%. Consume preferably within 6 months
Expires August 2010 or after [browse Boffard Reserva Sheep Milk Cheese]
LA RIOJA ALTA Viña Ardanza Reserva Especial 2001 (red wine, Rioja)
This 94 Parker red Reserva wine displays an elegant bouquet, intense and with a lengthy time spent in bottle which results in a lingering aftertaste. Due to its exceptional quality, this new 2001 vintage has been classified as Special Reserve. This is making history since, up until now, only the great years of 1964 and 1973 had been worthy of this highest distinction at the winery. Grapes: Tempranillo, Grenache.
Alcohol content: 13,5%
Optimum serving temperature: Between 17ºC and 18ºC.
TINTO PESQUERA Crianza 2007 (red wine, Ribera del Duero)
91 Parker red Crianza wine.
Alcohol content: 14,0%
Optimum serving temperature: 16ºC.
PAPIRUSA EMILIO LUSTAU (manzanilla Sherry, Jerez)
Aged under a veil of yeast (flor) in Sanlúcar de Barrameda, the wine has a pale colour, hints of the sea breeze on the nose, and a delicate acidity. It is the perfect dry aperitif, an ideal match for Iberian ham, fish and seafood.
Grapes: Palomino Fino.
Alcohol content: 15,0%
Optimum serving temperature: well chilled, between 8ºC and 12ºC.
JOSELITO "Chorizo"
Made with the best cuts, hand-carved, to be marinated and stuffed in traditional colon casings. Minimum aging from 5-6 months in natural cellars and drying sheds gives the product its excellent nuances of aroma and taste. [browse Joselito Chorizo Iberico Bellota]
JOSELITO "Salchichon"
Salchichon from the prestigious Guijuelo brand. Made with the best cuts, hand-carved, to be marinated and stuffed in traditional colon casings. [browse Joselito Salchichon]
JOSELITO "Lomo"
Joselito loin sausage is made with a selection of the best loin cuts from pigs raised on the open range. Stuffed in natural casings, smoked in traditional fireplaces over a coal and wood fire and cured slowly in natural drying sheds. [browse Joselito Lomo Embuchado]
WOODEN BOX with IberGour label
El lote se presenta en una caja de madera, claveteada y sellada con un membrete de IberGour. Esta caja de madera va envuelta en una caja de cartón grueso para garantizar su protección.
Podemos incluir gratis un mensaje de regalo (podrás indicarlo más adelante cuando rellenes los datos de envío y pago).
Packaging
The hamper comes packaged in a wooden box bearing the IberGour label, which is packed inside a white cardboard carton to prevent damage.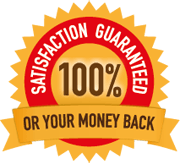 We guarantee that you will love this product, or we will pick it up for free and give you a full refund
6 months guarantee
No questions asked
No small print
Why buy from IberGour?
Specialists in online sales
More than 25,000 clients throughout Europe
Direct selling from Spain, at spanish prices
Our customers' reviews
Nobody has reviewed this product yet.