Christmas Hamper with Jamon Ribera (ref. 08J01)
This hamper's content
1 x "IBERICO DE RECEBO PATA NEGRA" Ham (choose among El Coto de Galán or Noblanza)
1 x glass jar of Red "Del Piquillo" Whole Peppers EL NAVARRICO 300 gr
1 x BOFFARD "Reserva" Handcrafted Sheep Cheese
1 x bottle of PROTOS ROBLE 2006 (red wine, Ribera del Duero)
1 x bottle of AZPILICUETA Reserva 2002 (red wine, Rioja)
WOODEN BOX with IberGour label
"IBERICO DE RECEBO PATA NEGRA" Ham
Ham from Iberian pigs reared on the open range in Spanish pasturelands on a diet of acorns and natural animal feed during the free-range fattening period.
EL COTO DE GALÁN "Recebo" Ham:
Jamón de cerdo ibérico alimentado en régimen extensivo en las dehesas extremeñas, con bellotas y hierbas durante la montanera, y una dieta suplementaria final a base de piensos, compuestos de cereales y leguminosas.
[browse Jamon El Coto de Galán Recebo Ham]
NOBLANZA "Recebo" Ham:
Jabugo ham from purebred Iberian pigs fed primarily acorns and grasses during the free-range feeding period, and a final supplementary diet of fodder, grain compounds and legumes.
[browse Jamon Noblanza Recebo Iberico Ham]
Red "Del Piquillo" Whole Peppers EL NAVARRICO 300 gr
Whole piquillo peppers from Lodosa, roasted au naturel. Extra quality
Carefully selected: small, thin, bright red and ripe. Unequalled in their fine texture, sweetness and naturalness.
Expires 2011 or after
BOFFARD "Reserva" Handcrafted Sheep Cheese
Made with raw sheep's milk in the Castilian tradition and carefully rubbed with virgin olive oil. Aged in cheese cellars for 8-18 months. The ivory-coloured curds are compact and buttery. Aromatic, tasty and a pleasant bouquet
Minimum fat content 39%. Consume preferably within 6 months
Expires August 2010 or after [browse Boffard Reserva Sheep Milk Cheese]
PROTOS ROBLE 2006 (red wine, Ribera del Duero)
Un Protos de corta crianza pero con la elegancia característica de sus hermanos de bodega. Un tinto joven, suave y lleno de matices frutales. Servir entre entre 15º y 17º C. Graduación: 14,0º.
AZPILICUETA Reserva 2002 (red wine, Rioja)
Dedicada exclusivamente a la elaboración de vinos de crianza, reserva y gran reserva, Bodegas Juan Alcorta forma parte del gran grupo Domecq Bodegas, integrado, entre otras, por Bodegas Ysios (Rioja Alavesa) y Bodegas Tarsus (Ribera del Duero).
El Azpilicueta es un vino elegante, equilibradp y con personalidad, que guarda las características de la cosecha y de las variedades tradicionales. Criado 16 meses en barricas nuevas de roble francés y americano y 20 meses en botella, en nariz posee unos aromas sutiles a vainilla y membrillo. En boca es suave, sedoso y de agradable persistencia. Algo más que un buen acompañante de carnes blancas y rojas, caza, asados de cordero, cerdo o buey, aves, setas, quesos curados y azules. Servir entre 15º y 17º C. Graduación: 13,5º.
WOODEN BOX with IberGour label
El lote se presenta en una caja de madera, claveteada y sellada con un membrete de IberGour. Esta caja de madera va envuelta en una caja de cartón grueso para garantizar su protección.
Podemos incluir gratis un mensaje de regalo (podrás indicarlo más adelante cuando rellenes los datos de envío y pago).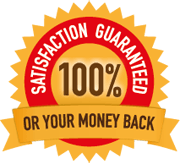 We guarantee that you will love this product, or we will pick it up for free and give you a full refund
6 months guarantee
No questions asked
No small print
Why buy from IberGour?
Specialists in online sales
More than 25,000 clients throughout Europe
Direct selling from Spain, at spanish prices
Our customers' reviews
Nobody has reviewed this product yet.