Brand

Larra

Curing

4 to 6 months.

Certificication

Denominación de Origen Protegida Roncal (Navarra)

Producer

Quesos Larra (Hnos. Aznárez Lus)

Ingredients

Raw sheep's milk.

Processing

Raw milk from Latxa and Navarre sheep. The Latxa sheep is an indigenous breed from the Cantabrian area of the Navarre region that gives small amounts of high-quality rich, fruity and aromatic milk. The Navarre breed is also indigenous and is found throughout the region, except in the Cantabrian area.

The cheese is made from December to July and aged for 4-6 months.

Taste note

Outer appearance: Cylindrical with smooth sides. Hard rind, slightly rough, uniform whitish-gray in color.
Inner appearance: Straw-yellow in color. A few small, irregular eyes distributed uniformly throughout. No air pockets or hollows.
Texture: Firm, slightly springy, medium-soluble. Slightly granular, fine and floury.
Taste and aroma: Intense aroma characteristic of sheep's milk. Acid note and somewhat spicy aftertaste. No bitterness.

Food pairing

Full-bodied red wines, such as crianzas and reserves from Navarre and La Rioja.

Storing and enjoying your cheese

We recommend eating the cheese within 6 months after you receive it.

Tips for savoring all the aroma and flavor of this cheese:

Keep it in a cool, dry place between 2º and 8º C (you can use the lower part of your refrigerator).
Serve it at room temperature.
After cutting the cheese, store it immediately in the refrigerator in a hermetically sealed plastic container along with a piece of dry bread. The bread will absorb moisture and protect the cheese from mold and excessive drying. Replace the bread when it is covered with mold.

Nutritional information

Each 100 grams of this cheese contains the following, approximately:

Calories (Energy): 420 Kcal (1740 KJ)
Protein: 32 grams minimum
Carbohydrates: 1 gram
Fat: 32 grams minimum (by dry extract)
Vitamins: A, B1, B2, B6, B12, C, D, E, Niacin, and folic acid.
Minerals: Calcium (1.2 gr), Iron (0.6 gr), Magnesium, Zinc, Sodium, and Potassium.

Expiry date

Minimum 2 months after delivery.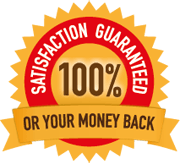 100% satisfaction guaranteed or your money back
If you don't like it, we will pick it up and give you a full refund or exchange it for another.
6 months guarantee
No extra expense (we pay shipping costs for returns)
No questions asked
No small print